Colombia Human Rights Network Fall 1997 Tour:
Pedro Arenas, Youth Leader from Guaviare, Visits U.S.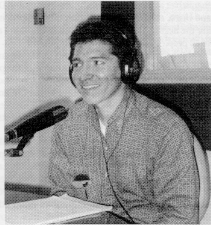 Pedro Arenas, founder of the Movimiento Juventud por el Guaviare, based in the departmental capital, San Jose del Guaviare, came to the United States in October/November of 1997, as the Fall 1997 tour of the Colombia Human Rights Network. Pedro visited Burlington (Vermont), Boston, New York, Philadelphia, Washington, Chicago, San Francisco, and Miami. The tour struck a chord, in view of Pedro's dynamism and the special place his region holds in U.S. policy, as the principal target of U.S.-backed programs to spray toxic herbicides on coca crops. Pedro met with community groups, university audiences, Congressional and Executive branch staff, news media, and others. A delegation to Colombia organized by the Colombia Human Rights Committee with the Latin America Working Group and the Washington Office on Latin America in late January 1998 visited San Jose del Guaviare for two days, where they were hosted by the governor, and met with Pedro. (See the next issue for a full report.)
Pedro summarized his story in an article published December 2, 1997, by the Christian Science Monitor. Colombia Vive of Boston and the Colombia Human Rights Committee of Washington worked with Pedro to publish the article, "Paradise Lost", which also appears in this newsletter.
Index/Indice